Call us: 434 369 6111  

        2600 Dearing Ford Rd, AltaVista, VA,24517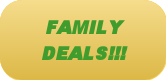 LUNCH BUFFET INCLUDES FULL SALAD BAR - PIZZA - PASTA - DESSERT 

WED to FRI  11am to 2 pm                          ONLY $ 9.49


If you're looking for high quality and personal service, you've come to the right place. At The Tuscan Italian Grill we'll give you the attention and personal service you'll come to expect and enjoy. We offer the wide selection of Authentic Italian & American favorites, from pasta, pizza, steaks & seafood to fresh salads, subs & healthy wraps.

 The Tuscan Italian Grill was established since 2003 in Southwest VA before locating in the Hometown of AltaVista in 2015. Let us put our experience to work for you.

Monday

Tuesday

Wednesday

Thursday

Closed

11 AM - 9 PM (temporarily Closed)

11 AM - 9 PM

11 AM - 9 PM

11 AM - 9 PM

12 PM - 9 PM

11 AM - 9 Pm

​Wednesday thru Friday 11 AM  to 2 PM 

SIMPLY ITALIAN, AT ITS BEST!

 * Hours may be changed due to Holidays or Weather.