Call us: 434 369 6111  

        2600 Dearing Ford Rd, AltaVista, VA,24517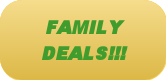 LUNCH BUFFET INCLUDES FULL SALAD BAR - PIZZA - PASTA - DESSERT 

WED to FRI  11am to 2 pm                          ONLY $ 9.49


Join Our Team at The Tuscan Italian Grill

Are you looking for an exciting work place?  At The Tuscan Italian Grill, one person can make a big impact. We take the most passionate team-oriented people we can find and put them in an environment where they can thrive. We value customer service, teamwork, and fun.

We offer full time or part time positions. we are always taking applications.

Servers, Cooks, Prep cook, Dish room, Hostess. Apply Online

Thanks for your interest in joining our team.


PLEASE FILL ALL REQUIRED FIELDS (*)

List your most recent employment history, describing your position, tasks and duties. *

 * List 3 references.  (previous employers preferred)


Do you have transportation *

 * In a few words, tell us about yourself.